Rehab – Pretty People from Tony Volkman on Vimeo.
At Rehab Bar & Grill, there's no pressure to be anything but yourself! At this laid back Grove bar, we are all about laughter, frivolity, and fun, so check the attitude at the door!! A little bit country, a little bit rock & roll, we like hip hop, and have a whole lot of soul! This is your home away from home. Welcome to your 'Cheers'!
---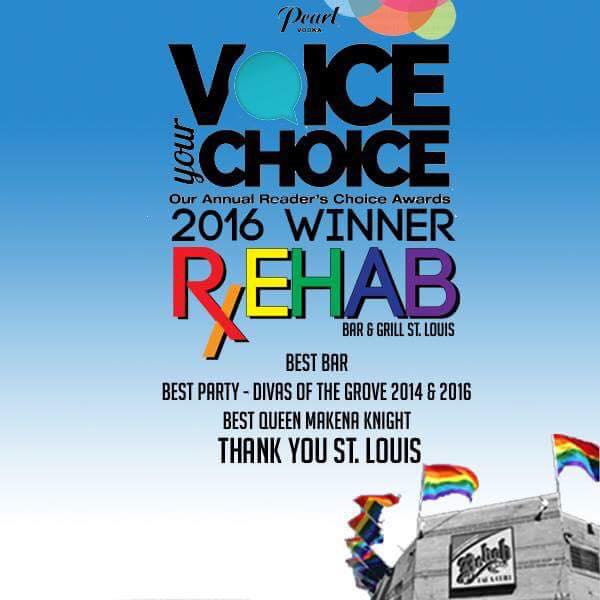 ---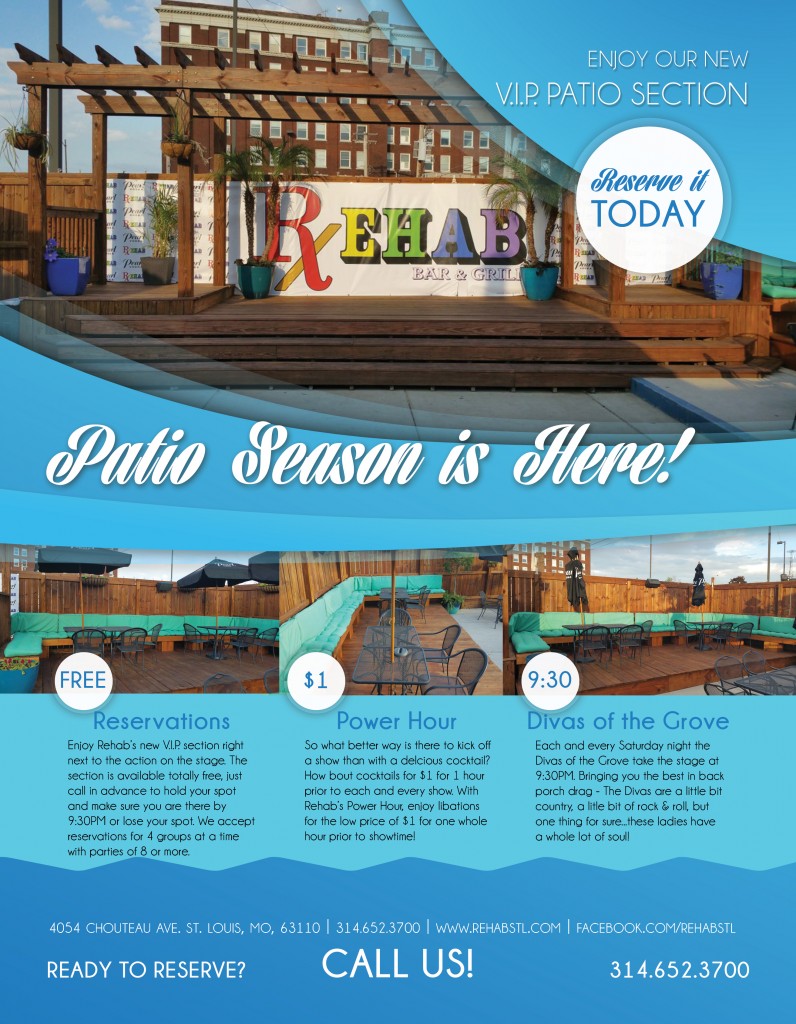 Rehab Bar & Grill is one of the top 5 destination places for all things Gay (Bar) in St. Louis! This video is a just a taste of what you can expect at Rehab. The Divas of the Grove went all out to start the pride weekend off with a boom, and this final production number was the icing on the cake!! Welcome Home, St. Louis!!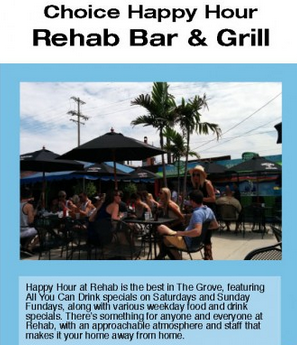 Happy Hour at Rehab is the best in The Grove, featuring All You Can Drink specials on Saturdays and Sunday Fundays, along with various weekday food and drink specials. There's something for anyone and everyone at Rehab, with an approachable atmosphere and staff that makes it your home away from home. [Vital Voice Editor's Choice – 2015]
Rehab – Daft Punk Pride – Happy Pride! from Crucial Entertainment St. Louis on Vimeo.